10 Audio Marketing Tips to Help Sell Your Products and Services
By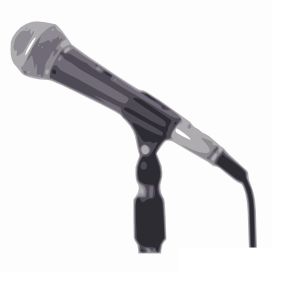 Audio in marketing can be extremely effective when done right. Listening to a recording of something is often much more compelling than reading it. Many people learn better by listening and find it easier to focus.
However, there's a right and wrong way to do it. You obviously don't want to have one of those sites that blast music when someone visits it. That will probably do more harm than good. Here are 10 tips to use audio to help your business:
#1) Use audio testimonials
It's much more powerful to hear somebody tell how good your product is than reading it.
#2) Use audio to increase opt-ins
Often times, adding it to your opt-in page can dramatically increase conversion rates.
#3) Keep it short
In general, try to keep your audio to two to three minutes or less. Longer than that and people usually lose interest. Of course you can obviously go longer if the audio is a recording of the product itself. Keep the audio brief on your sales page.
#4) Have an audio version of your product
Many people are auditory learners and they would rather listen to a recording of your product than read it. So offering this will likely increase your profits.
#5) Do Webinars
With webinars you can have people attend live or not as it is a one-way conference call. If you record it, you can then use that product as a bonus for your main product or in a pre-sale as a way to get people to opt-in to your email list. You might want to check out the Hangout Plugin for an inexpensive (free) way to set up webinars through your WordPress site in conjunction with Google+ hangouts. You can read more about it at a recent blog post I wrote.

#6) Teleconferences
Teleconferences (or teleseminars) can be better than webinars for allowing interaction with those attending the live event as they can ask questions. Webinars don't normally allow for interaction from the audience (especially for large numbers) although they can ask questions in a chat box. The move interactive or involved the audience, the more likely you will generate additional sales.
#7) Interview an expert
Interview a well-known expert in your field or niche and interview them. This could be a bonus to entice people to sign up for your newsletter or product.
#8) Use inexpensive software
You don't need to buy the most expensive software. A lot of people mistakenly believe they need the priciest application to get an effective recording, but this isn't the case. Check out Audacity. It's a free, easy-to-use and multilingual audio editor and recorder for Windows, Mac OS X, GNU/Linux and other operating systems. You might want to check out this post I did on recording with your iPad.

#9) Have good sound quality
It doesn't have to be perfect, but you certainly want your audience to be able to understand what's being said. This is true no matter what you will be using the audio for, whether it's a short recording on your sales letter, a brief audio introduction on your website, or the recording for your product itself. Check out this microphone which is great for sound quality.

#10) Outsource it
Many people simply don't want to record for one reason or another. If that's the case, there are a number of companies that will do it for you.
The bottom line is audio in marketing can be extremely effective for boosting your business. Implement one or all of these tips and you will see good results from it.
To your SUCCESS,
Suzanne
P.S. I'd love it if you would check out and follow my Pinterest boards if you find them interesting (I have boards on Social Media Tips and  Resources for Your Office + others). In fact, you can pin this article to your Pinterest account by clicking the pin button above the photo at the top of this article.
P.P.S. Here is a great WordPress plugin that tracks and analyzes the activity on all your social sites (and your competitors) in one dashboard — check it out at this link wordprocessingplus.com/signaltracker 
Some links on this page or post may be affiliate links. This means if you click on the link and purchase an item, we will receive an affiliate commission. Regardless, we only recommend products or services we believe will add value to our readers.