Poor Customer Service Can Halt Your Sales
By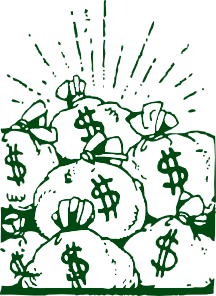 Your website looks good and you have revolving content. So, why are customers leaving your business? Could it be that there is a problem with customer service?
The Missing Link
No, we are not talking about Sasquatch or the Yeti. The missing link in your business could be attention to customer service. It can be a common mistake made by internet entrepreneurs. Just because you can't see a customer face to face like in a brick and mortar store doesn't mean that they don't still warrant consideration when they have an issue.
In fact, poor customer service could be more detrimental to your online business. What's the only thing that spreads faster than a wildfire? Bad reviews. With so many websites on the internet, a few unpleasant words about yours could spell your doom.
All businesses need to spend time on customer service. When customers know that they can trust you and your services, it builds an unbeatable brand. It can withstand the test of higher prices when some customers leave companies for cheaper brands. Earn that trust and increase your sales.
The Dissatisfied Customer
So, how can poor customer service experience stop your sales? Let's discuss it.
* Lack of contact information – When customers have a problem, they want to know exactly who to contact. If you neglect to provide a customer service email address or telephone number, they may not be back.
* Lack of satisfaction or resolution – When a product arrives with damage, customers want a new product. If you don't even offer that as a solution, customers feel that you don't care or have overlooked the obvious option for them. Create a straightforward policy for customer service questions in a FAQs section.
* Crickets – This is the noise you hear when no one gets back to you. You send emails but get no confirmation through the system. It's like the customer no longer exists after they hand over their money. Always reply within the first 24 hours, even if it is an automated message. This gives you time to properly address their issue.
* Improper billing system – This can happen with recurring payments and trial offers. You see it all the time. After the free trial, a customer goes to cancel their subscription but there is no button or section to do so. The result is that they continue to get billed when they want to stop.
Each of these examples can result in a poor customer experience with your business. To save your reputation, fixing the overall experience for customers is in order. Set up a customer service program that addresses each situation above in an effort to avoid poor customer relations. When customers complain about poor customer service, they have usually given you more than one chance to clean up your act.
Suzanne
Some links on this page or post may be affiliate links. This means if you click on the link and purchase an item, we will receive an affiliate commission. Regardless, we only recommend products or services we believe will add value to our readers.