Archive for audio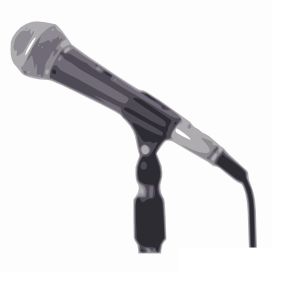 Audio in marketing can be extremely effective when done right. Listening to a recording of something is often much more compelling than reading it. Many people learn better by listening and find it easier to focus.
However, there's a right and wrong way to do it. You obviously don't want to have one of those sites that blast music when someone visits it. That will probably do more harm than good. Here are 10 tips to use audio Read More→
Before choosing an audio recording app, ask yourself the following questions:
What am I going to use the audio for? Is it for products, for updating my blog, for podcasts?
In what file format do I need to be able to export my audios?
Do I want to send directly to iTunes?
Do I want to use just what comes with my iPad, or do I want to plug in an external microphone?
Do I want to be able to edit my recordings or just record and send?
How long will my recordings be? Less than five minutes or significantly longer?
How much time do I want to invest in learning the software?
Once you've answered those questions, there's a selection of audio recording and editing software for you to check out:
VC Audio Pro. ($5.99 from the App Store.) This app is self-described as "a recording studio in the palm of your hand." It enables audio recording and editing on the iPad (and on the iPhone and iPod Touch as well). You record with an external microphone that you plug into the headphone jack. Then save and upload to your preferred site for podcasting, products, audio blogs, and more, as .WAV or M4A formats. CBS has used VC Audio Pro for professional-level broadcasts; however, reviews on this app are mixed.
AudioBoo. (Free.) This is an app that lets you record and share your voice or audio recordings of up to 5 minutes, and post to your account on the Web, and then share via Facebook, Twitter, and other social networks. While it's not great for paid products, it could be perfect for quick audio updates to your followers. It's more of a social networking app than a product creation app.
AudioMemos2. ($0.99) The Voice Recorder offers a simple, easy-to-navigate interface to record audio and export it via iTunes. There are a number of add-ons, such as voice activation, recording compression, and trim recordings that will make your podcasts or audio blogs even more professional.