Archive for podcasting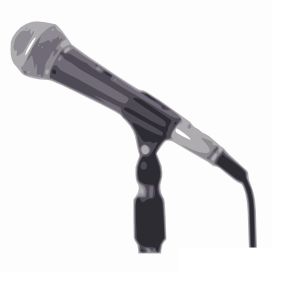 Audio in marketing can be extremely effective when done right. Listening to a recording of something is often much more compelling than reading it. Many people learn better by listening and find it easier to focus.
However, there's a right and wrong way to do it. You obviously don't want to have one of those sites that blast music when someone visits it. That will probably do more harm than good. Here are 10 tips to use audio Read More→
Maybe you just want to have the audio file(s) turned into a Word or PDF document so you can use that content in an e-book, report, articles or blog posts for your website . You don't have the time, expertise or equipment to do it yourself — what do you do? Let your VA transcribe it for you!
There are many benefits to transcribing your files. You can pass the transcribed file on to your listeners (as a freebie, added benefit or at an extra charge) or to the ones who couldn't make it to the teleconference. You could package it with the audio and sell it as an info product.
You can also utilize bits and pieces of the transcribed document as blog posts on your website or create articles you can submit to article directories. You can create an e-book with some of this material to sell on Amazon for use on a Kindle e-reader (one of the hottest technology products today).
Things to know:
Decide which format you want the final product in and share it with your VA; i.e., Word or PDF.
Decide how you want the spacing and other formatting
House your audios in one place like Audio Acrobat. You should do this so as not to accrue bandwidth fees on your hosting.
Word Processing Plus specializes in transcription. Just email Sue at sue@wordprocessingplus.com to get started!
3 Ways PLR is Perfect for Podcasting
Podcasters and Internet radio show hosts can use private label rights content in a variety of ways to help boost their listenership. PLR articles aren't just for information sites and here are a few ways podcasters can put them to use on their own site.
1. Use the articles to post to a blog or website in between shows to keep your show fresh in your listener's mind.
2. Use PLR to brainstorm future show topics.
3. Make recordings of the articles and post them as bonus or mini-podcasts.
No matter how you choose to use your PLR articles to boost your podcast, it's extremely important you realize you need to rework the original content to make it your own. Add your own thoughts, rewrite the content to make it fit your audience, add your own personal research and data, etc.
Looking for more tips to give your subscribers about getting the most out of their PLR? Check out the 9 Uses for PLR Articles at http://easyplr.com/go.php?Clk=3463709